About Us
Serving the people of South Berwick since 1964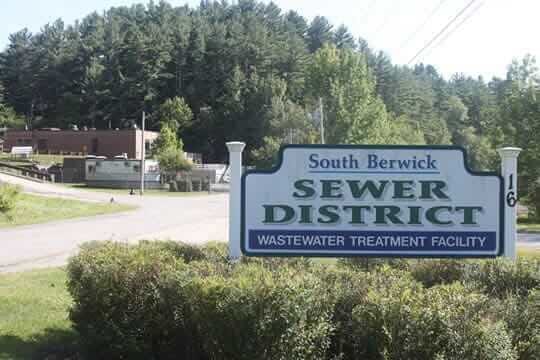 The South Berwick Sewer District was formed in 1964 by an act of the Maine Legislature to operate a sanitary sewer system in the town of South Berwick.
Under its Charter, the mission of the Sewer District is to:
Provide for the health and well-being of the inhabitants of the Town of South Berwick within the limits of the proposed sewer district by the creation, maintenance and operation of a modern sewer system.
To ensure that all established environment standards are met with regard to sewage discharge into the Salmon Falls River.
The district has approximately 1200 members, 20 miles of sewer line, and a modern tertiary treatment plant.
Staff
Thomas Harmon – Administrator (tharmon@civcon.com)
Harold "Skip" Clough – Superintendent (sclough@sb-sd.org)
Rebecca Batchelder– Office Manager (bbatchelder@sb-sd.org)
Board of Trustees
Kevin Emery – Chairman (term expires March 2020)
James Flynn – Treasurer (term expires March 2022)
Paul Hussey Jr. – Clerk (term expires March 2022)
Jim Smith – Trustee (term expires March 2021)
Ken Holmes – Trustee (term expires March 2020)
District Meetings
Trustees meet at 7:00pm the first Monday of each month in the Town Council Chambers at the South Berwick Town Hall, 180 Main Street.